Upcoming Library Events
Book Bingo 
Beginning Thursday, November 18 and running through January 19, we will be playing Book Bingo! ISB's Book Bingo is a new initiative run by The Booklets (ISB's library club), ISB librarians, and Library Committee volunteers that will inspire students to read at least five books in five different thematic categories. This optional program encourages students to expand their minds to the broad and rich worlds of science writing, mystery, poetry, historical fiction, biography, and so much more. A random drawing of 4 winners per division will be selected. These winners will take a trip to our local independent bookstore, Books Are Magic with a librarian to select a couple of books that fit categories they did not use on their Bingo board.
Author/Illustrator Visit: Lara Vallance
Dates: Wednesday, March 2, 2022 & Friday, March 4, 2022
Grade: 4th
Lara Vallance, artist and ISB PreK teacher, began her studies in 2008, at the school of fine arts in Lyon, France, and also has an MFA from the University of Montreal. She creates children's books, comics, shadow puppets, animated videos, and more. Lara will host two separate workshops with our 4th grade classes that will culminate in one large, collaborative accordion book based on her work, The Other Side. The goal is to create a wordless story that uses imagination to invent something funny, scary, fantastical, unexpected, and/or surprising. The finished project will be exhibited in the Learning Commons.
.   
Author/Illustrator Visit: Gaël Aymon
Dates: Wednesday, April 13, 2022
Grade: French 3rd, 4th, & 5th
Before becoming an author, Gaël Aymon was an actor, screenwriter, director, producer and taught theater to children and adolescents. A connoisseur of fairy tales, he has been writing books since 2010. His work often questions stereotypes and norms, encouraging empathy for others and personal reflection. His books have won numerous awards and have been translated or distributed in China, Korea, Spain, Romania, Germany, Brazil and Mexico.
Gael Ayman's books can be purchased through FNAC.
Multicultural Book Club 2021-2022
ISB's librarians, Library Committee, and Diversity Committee are excited to announce book selections for the 2021-2022 Multicultural Book Club! This club is open to parents and staff. Contact the librarycommittee@isbrooklyn.org for more information.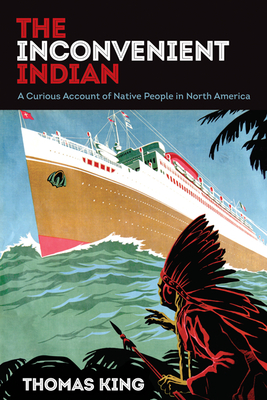 The Inconvenient Indian: A Curious Account of Native People in North America by Thomas King
February 24, 2022
In The Inconvenient Indian, Thomas King offers a deeply knowing, darkly funny, unabashedly opinionated, and utterly unconventional account of Indian-White relations in North America since initial contact. Ranging freely across the centuries and the Canada-U.S. border, King debunks fabricated stories of Indian savagery and White heroism, takes an oblique look at Indians (and cowboys) in film and popular culture, wrestles with the history of Native American resistance and his own experiences as a Native rights activist, and articulates a profound, revolutionary understanding of the cumulative effects of ever-shifting laws and treaties on Native peoples and lands. Also available in French: L'indien malcommode.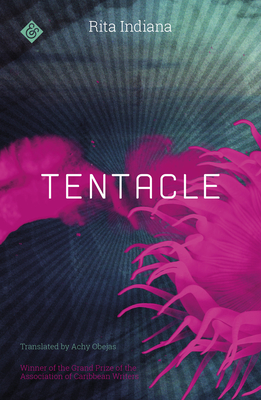 April 14, 2022
Plucked from her life on the streets of post-apocalyptic Santo Domingo, young maid Acilde Figueroa finds herself at the heart of a Santería prophecy: only she can travel back in time and save the ocean – and humanity – from disaster. But first she must become the man she always was – with the help of a sacred anemone. Tentacle is an electric novel with a big appetite and a brave vision… The Tempest meets the telenovela. Also available in Spanish: La Mucama de Omicunle and in French: Las Tentacules.
May 25, 2022
Burundi, 1992. For ten-year-old Gabriel, life in his comfortable expatriate neighborhood of Bujumbura with his French father, Rwandan mother and little sister Ana, is something close to paradise. These are carefree days of laughter and adventure. But dark clouds are gathering over this small country, and soon their peaceful existence will shatter when Burundi, and neighboring Rwanda, are brutally hit by civil war and genocide. A novel of extraordinary power and beauty, Small Country describes an end of innocence as seen through the eyes of a child caught in the maelstrom of history. Also available in Spanish: Pequeño Pais and in French: Petit Pays.
.
Stay tuned for more Library events! 
.
---
Past Events
Author Visit: Sarah Moon
Date: Thursday, January 13, 2022
Grades: 6th & 7th
Sarah Moon is a teacher and writer. She lives and works here in Brooklyn, with her wife, Jasmine, and their daughter, Zora. She is the coeditor of The Letter Q, a young adult anthology which features letters written by queer writers to their younger selves. Her first young adult novel was the critically acclaimed Sparrow. Her latest novel is Middletown.
Middletown is about two sisters –  thirteen-year-old Eli who likes baggy clothes, baseball caps, and one girl in particular, and seventeen-year-old Anna who is more traditionally feminine; she loves boys and staying out late. Their dad has long been out of the picture, and their mom lives at the mercy of her next drink. When their mother lands herself in enforced rehab, Anna and Eli are left to fend for themselves. Eli and Anna have each become used to telling lies as a means of survival, but as they navigate a world without their mother, they must learn how to accept help, and let others in.
If you are interested, consider purchasing Middletown or Sparrow at the Greenlight bookstore.
     
Author Visit: K-Fai Steele
Date: Thursday, December 9, 2021
Grade: French 2nd Grade
K-Fai Steele is an author-illustrator who grew up in a house built in the 1700s with a printing press her father bought from a magician. She wrote and illustrated A Normal Pig and the forthcoming All Eyes on Ozzy! and has illustrated several other books. She was a James Marshall Fellow at the University of Connecticut, a Brown Handler Writer in Residence at the San Francisco Public Library, and an Ezra Jack Keats/Kerlan Memorial Fellow at the University of Minnesota. Born in Charlton, Massachusetts, K-Fai now lives in Lausanne, Switzerland.
If you are interested, consider purchasing a signed copy from Books Are Magic (K-Fai will mail bookplates from Switzerland).
Author Visit:

Andrés

 Sandova
Date: Tuesday, December 14, 2021
Grade: Spanish 2nd Grade & Spanish 3rd Grade
Andrés Sandoval's recent book, with author/poet/literary critic Alcides Villaça, The Invisible takes you on an interactive journey with a boy who is a master in the art of disappearing and invites young readers to explore what it would be like to not be seen at home, at school, on the street, or anywhere. Through the magic of illustrator and designer Andrés Sandoval's bold artwork and the interplay of a red-green color scheme with red transparent overlays, turning the pages makes elements of the illustrations vanish and reappear. Children will enjoy sharing in the boy's special talent and witness the transformative moment when he tires of not being seen.
Buy the book at Tapioca Stories.
Author Visit: Jordan Scott with Illustrator Sydney Smith
Date: Friday, December 3, 2021
Grade: Pre-K 4
Jordan Scott is a poet whose work includes Silt, Blert, DECOMP, and Night & Ox. Blert, which explores the poetics of stuttering, is the subject of two National Film Board of Canada projects, Flub and Utter: a poetic memoir of the mouth and STUTTER. Jordan Scott's first book for children, I Talk Like a River, illustrated by Sydney Smith, tells the story of a boy who stutters. "When he feels isolated, alone, and incapable of communicating in the way he'd like, it takes a kindly father and a walk by the river to help him find his voice."
Sydney Smith is a Canadian illustrator of children's books. He was awarded the 2015 Governor General's Award For Illustrated Children's Books for Sidewalk Flowers, a wordless picture book which he illustrated with author JonArno Lawson. He currently resides in Halifax, Nova Scotia.
Click here to purchase I Talk Like a River from Greenlight.
Author & Illustrator Visit: Jacob Kramer and K-Fai Steele
Friday, May 21
Grade: 2nd
Jacob Kramer grew up in Providence, RI and studied film-making and writing at Harvard. Like his character Noodlephant, Jacob loves hunting for mushrooms, eating noodles, and organizing with friends in pursuit of justice.
Illustrator K-Fai Steele's first ambition was not to make books; it was to be a fish. K-Fai is the 2018 recipient of the Ezra Jack Keats/Kerlan Collection Memorial Fellowship. Other titles include A Normal Pig and Old MacDonald Had a Baby by Emily Snape.
About Okapi Tale: The sequel to the popular and beloved Noodlephant is finally here! Now that the Phantastic Noodler is public property, Beaston is the perfect place for pasta parties. Creatures flock from far and wide. But things take a turn when a wealthy Okapi-talist sees an investment opportunity. With privatization come monopoly, exploitation, pollution, and poverty. Read on for a tale of politics, power, and . . . pasta!
Click here to purchase Okapi Tale from Greenlight.
Author Visit: Peter Wohlleben
Friday, May 7
Grade: 2nd
Peter Wohlleben has been celebrated for his distinctive approach to writing about nature. He brings to life groundbreaking scientific research through his observations of nature and the animals he lives amongst. He is also the author of international bestsellers including The Hidden Life of Trees and The Inner Life of Animals. Wohlleben has twenty years experience working with the forestry commission in Germany before leaving to put his ideas of ecology into practice. He now runs an environmentally friendly woodland in Germany, where he is working towards the return of primeval forests, as well as caring for both wild and domestic animals.
Click here to order Peter Wohlleben's books Do You Know Where the Animals Live and Can You Hear the Trees Talking from Greenlight.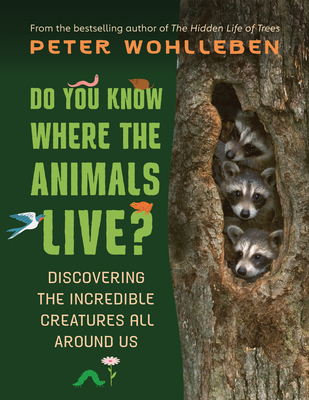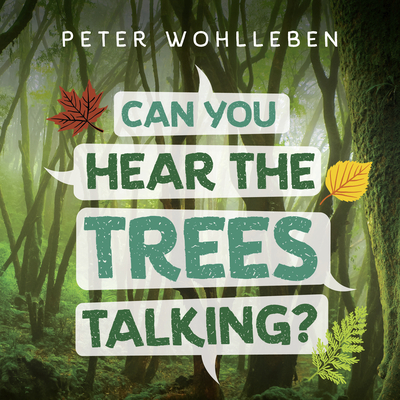 Scholar/Educator Visit: Debbie Reese
Monday, April 19
For Parents, Middle Schoolers, Faculty and Staff
Were you disappointed to learn that some Dr. Seuss books will no longer be published? Were you wondering why? On Monday, April 19th, from 7:00pm-8:30pm, parents and staff members are invited to learn more about problematic content in children's books with special guest speaker, Dr. Debbie Reese, whose expertise is in depictions of Indigenous peoples in children's literature. Tribally enrolled at Nambé Pueblo, Debbie grew up within her Native community. She left there for graduate school in Illinois in 1994 and was surprised with the lack of knowledge people had about Native peoples. She chose to study depictions of Native peoples in children's literature in an effort to understand how stereotypes are shaped. Her research articles and blog, American Indians in Children's Literature, are taught in university courses in the US and Canada.
During this workshop, writer, curator, and ISB parent Omar Berrada will be interviewing Debbie and moderating a Q&A with workshop participants. The conversation will focus on not only on books about Native people, but the ways that they are depicted in other books, too, such as Little House on the Prairie. 
Middle School students are encouraged to join the workshop!
Author Visit: Raphael Simon
Monday, April 19
Grade: 6th
The ISB Library is excited to welcome author Raphael Simon, aka Pseudonymous Bosch.
His latest book, published under his own name, is called The Anti-Book. It's a dark but funny middle grade fantasy about a boy (reeling from his parents' divorce and from anti-gay bullying) who wants the world to disappear, and about what happens when it does. 
"With this fast-paced, humorous adventure, Simon (also known as Pseudonymous Bosch) explores the complicated interplay of negative emotions as Mickey learns to confront his shifting "states of mind" and cope with the world around him." -Publishers Weekly
Interested in purchasing a copy of The Anti-Book? We suggest ordering from our local partner, Greenlight Bookstore. You can also check it out from the ISB library or the public library.
Author Visit: Jeff Kinney
Monday, April 5
Grades: 2nd through 5th Grade
Jeff Kinney is the creator of the hugely popular "Diary of a Wimpy Kid" series, currently available in 76 editions in 64 languages. Jeff will talk about his latest book, Rowley Jefferson's Awesome Friendly Spooky Stories. "The well-meaning, kindhearted Rowley doesn't want fame or fortune from his story (he admits he isn't even particularly interested in getting it published) but instead hopes to make a book good enough for his parents to read to him at bedtime…Rowley comes into his own in this superb installment." -Kirkus. Copies will be available for purchase via Greenlight Bookstore.
Author Visit: Pamela Druckerman
Thursday, March 11
Grades: French Kindergarten & 1st Grade
Pamela Druckerman is best known for her New York Times Bestselling book, Bringing Up Bébé: One American Mother Discovers the Wisdom of French Parenting. Her first book for children, Paris By Phone, is a lovely story about a girl who uses a magic phone to take her on a whirlwind adventure to the City of Lights. For more on the book, view a synopsis here. Copies available for purchase via Word Bookstore. The visit will include a question and answer period.
Author Visit: Christine Kendall
Monday, March 1st
Grade: 7th
Christine Kendall is the author of the award-winning novel Riding Chance, which was nominated for a NAACP Image Award in the category of Outstanding Literary Work for Youth/Teens. Rita Williams Garcia called it a "promising debut" and Sharon Flake called it "a heartwarming tale of redemption." Her second novel, The True Definition of Neva Beane, has garnered many glowing reviews. "Twelve-year-old Neva struggles to find her place in a world that is uncertain, scary, and filled with unanswered questions. Comforted by words and their meanings, Neva fills the pages of her dictionary with definitions that reveal truths about what's happening around her and help her to define herself."— Publishers Weekly
Click here to purchase The True Definition of Neva Beane from Greenlight.
Author Visit: Marguerite Abouet
Thursday, February 11th
Grades: French 4th & 5th Grade
Marguerite Abouet was born in Abidjan, Ivory Coast, in 1971. At the age of twelve, she was sent with her older brother to study in France under the care of a great uncle. She currently lives in Romainville, a suburb of Paris, with her husband, illustrator Clément Oubrerie, and their young son. Her latest book is Akissi, Even More Tales of Mischief. Inspired by her childhood in Africa, Abouet takes readers on even more hilarious adventures with the mischievous but loveable Akissi, who returns for more "girls will be girls" adventures on the Ivory Coast. "Big heart. Big laughs. Get this collection and all the rest, too." -Kirkus Reviews
Click here to purchase Akissi: Tales of Mischief Book 1, Book 2, and Book 3 from Greenlight.
Author Visit: Emma Otheguy
Date Thursday, February 4th
Grade: Pre-K3
The ISB Library is thrilled to welcome back author Emma Otheguy. Otheguy holds a Ph.D. in History from NYU, where she focused on colonial Latin America. Her books emphasize the deep connections between Latin America and the United States and aim to share these stories of bridges and convergences with kids.
Otheguy's first fiction picture book, A Sled for Gabo, will be published simultaneously in English and Spanish by Atheneum this January. The Snowy Day meets Last Stop on Market Street in this heartwarming classic in the making about a young boy who is in a new town and doesn't have much, but with the help of a loving community discovers the joys of his first snowy day.
Click here to preorder Un Trineo Para Gabo (Spanish), or A Sled for Gabo (English) from Greenlight.
Author Visit: John Cusick
Monday, February 1st
Grade: 6th
John Cusick worked as a dog walker, cashier, and radio host before embarking on his current career as a literary agent and writer. As an author he brings creativity and a sense of humor to his work. His latest book for middle school-aged readers is Dimension Why: How to Save the Universe Without Really Trying, in which "a 31st-century boy and a 21st-century girl team up to save the universe, evade an evil race of bog mutants, and make a quick pit stop to visit the moon…" Kirkus Reviews calls it "a perfectly paced adventure."
Click here to purchase Dimension Why: How to Save the Universe Without Really Trying from Greenlight.
Scholar/Educator Visit: Debbie Reese
Wednesday, January 27th
Grade: 8th
Debbie Reese is an educator and founder of American Indians in Children's Literature (AICL). She is tribally enrolled at Nambe Owingeh, a federally recognized tribe, and grew up on Nambe's reservation. She holds a PhD in Curriculum and Instruction from the University of Illinois. Dr. Reese was one of the scholars who adapted An Indigenous Peoples' History of the United States into a version for younger readers. Spanning more than 400 years, this classic bottom-up history examines the legacy of Indigenous peoples' resistance, resilience, and steadfast fight against imperialism.
Going beyond the story of America as a country "discovered" by a few brave men in the "New World," in An Indigenous Peoples' History of the United States, Indigenous human rights advocate Roxanne Dunbar-Ortiz reveals the roles that settler colonialism and policies of American Indian genocide played in forming our national identity.
Click here to purchase An Indigenous Peoples' History of the United States from Greenlight.
Author Visit: Karina Yan Glaser
Friday, January 15th
Grade: 3rd
The ISB Library is excited to welcome Karina Yan Glaser, author of the critically acclaimed Vanderbeeker series, which is currently the ISB 3rd Grade read aloud. About Karina: "Originally from California, Karina came to New York City for college and has stuck around for over twenty years. She has had a varied career teaching and implementing literacy programs in family homeless shelters and recruiting healthcare professionals to volunteer in under resourced areas around the world. Now as a mother, one of her proudest achievements is raising two kids who can't go anywhere without a book. She lives in Harlem with her husband, two daughters, and an assortment of rescued animals." About "The Vanderbeekers" series:
The lovable multi-child, biracial Vanderbeeker family lives in an old brownstone row house in Harlem. When cranky landlord Mr. Beiderman threatens to evict them, the kids team up to apply their various talents in an effort to convince him to let them stay. The latest book in the series is #4, The Vanderbeekers Lost and Found.
Click here to purchase Vanderbeekers Book 1, Book 2, Book 3, and Book 4 from Greenlight.
Panel Discussion: 'The Talk'
Thursday, January 14th
The Library is delighted to invite ISB families to a panel discussion about having difficult and necessary conversations with children about race in America today. We will be joined by Wade and Cheryl Hudson, Tracey Baptiste, and Torrey Maldonado, editors and contributors respectively to the inspiring and critically acclaimed book The Talk: Conversations about Race, Love & Truth. It has been called "The go-to book for talking to kids about race and privilege."

Note, the publisher suggests the book for ages 10 and up; we welcome parents, caretakers, and children ages 8 and up accompanied by adults.
An RSVP link is available through Veracross. Those who RSVP will receive a Zoom link one hour before the event begins.
Click here to purchase The Talk; Tracy Baptiste's The Jumbies Book 1, Book 2, and Book 3; and Torrey Maldonado's What Lane? from Greenlight.
Author Visit: Mariana Llanos
Monday, January 11th & Wednesday, January 13th
Grades: Spanish 1st Grade & Spanish Kindergarten (respectively)
About Mariana Llanos in her own words: "I'm Mariana Llanos and I write books for children in English and Spanish. I am originally from Lima, Peru, but now I live in Oklahoma with my husband, our three children and our dog, Juliet. I started writing poetry when I was very young. I loved reading so much that I wanted to create my own stories to share with the world. I published my first book, Tristan Wolf in 2013. Since then, I haven't stopped, and I have many more stories, poems, and projects that I want to share with YOU!"
Featured books: Eunice and Kate by Mariana Llanos, illustrated by Elena Napoli. Eunice and Kate are best friends, but can their friendship weather a storm? With a little help from their moms, the girls come to learn the value of respecting each other's different dreams.
Run, Little Chaski!: An Inka Trail Adventure by Mariana Llanos, illustrated by Mariana Ruiz Johnson. This brand new tale about a royal messenger in the ancient Incan empire is available for preorder in English and Spanish.
Click here to purchase Eunice and Kate and preorder Run, Little Chaski!: An Inka Trail Adventure and ¡corre, Pequeño Chaski!: Una Aventura En El Camino Inka from Greenlight.
Author Visit: Emma Otheguy
Tuesday, January 12th
Grades: Spanish 4th & 5th Grade
The ISB Library is thrilled to welcome back author Emma Otheguy. Otheguy holds a Ph.D. in History from NYU, where she focused on colonial Latin America. Her books emphasize the deep connections between Latin America and the United States and aim to share these stories of bridges and convergences with kids.
Featured Books: Emma Otheguy's most recent publication is her contribution to the new Carmen Sandiego universe, Secrets of the Silver Lion (HMH 2020). This original Carmen Sandiego story takes kids on a globe-trotting caper through a museum in Washington Heights, New York, a historical archive in Sevilla, Spain, and the silver mines of Potosí, Bolivia.
Silver Meadows Summer is an acclaimed title by Emma Otheguy published in 2019. Eleven-year-old Carolina's summer–and life as she knows it–is upended when Papi loses his job, and she and her family must move from Puerto Rico to her Tía Cuca and Uncle Porter's house in upstate New York. Now Carolina must attend Silver Meadows camp, where her bossy older cousin Gabriela rules the social scene. When the future of Silver Meadows and the cottage is thrown into jeopardy, Carolina and–to everyone's surprise–Gabriela come up with a plan to save them. Will it work?
Unicorn Rescue Society: The Madre de Aguas of Cuba, co-written with Adam Gidwitz and illustrated by Hatem Aly, continues the adventures of a traveling squad that protects magical creatures.
Click here to purchase Secrets of the Silver Lion, Silver Meadows Summer, and Unicorn Rescue Society: The Madre de Aguas of Cuba from Greenlight.
Author/Illustrator Visit: Emma Giuliani
Date: Thursday, January 7th
Grades: French Kindergarten & 1st Grade
Emma Giuliani is a graphic designer and illustrator living in Paris. Her previous books include Egyptomania and Welcome the Day. In the Garden is a meditative, gorgeously illustrated reflection on the planning and work that goes into gardening, centering around two children named Plum and Robin who are depicted as silhouettes. "Elegantly illustrated, oversized album to fuel winter dreams and schemes. Visually and conceptually idyllic." — Kirkus Review
Click here to purchase In The Garden from Greenlight.
Author Visit: Jordan Scott
Date: Wednesday, January 6, 2021
Grade: Pre-K4
Jordan Scott is a poet whose work includes Silt, Blert, DECOMP, and Night & Ox. Blert, which explores the poetics of stuttering, is the subject of two National Film Board of Canada projects, Flub and Utter: a poetic memoir of the mouth and STUTTER. Jordan Scott's first book for children, I Talk Like a River, illustrated by Sydney Smith, tells the story of a boy who stutters. "When he feels isolated, alone, and incapable of communicating in the way he'd like, it takes a kindly father and a walk by the river to help him find his voice."
Click here to purchase I Talk Like a River from Greenlight.
Multicultural Book Club 2020-2021 Past Meetings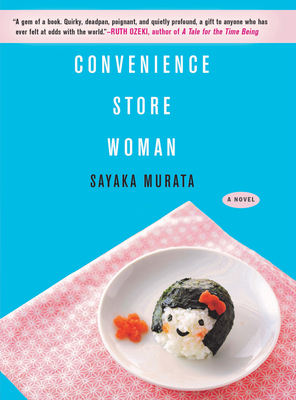 Convenience Store Woman by Sayaka Murata
October 28, 2021
Convenience Store Woman is the heartwarming and surprising story of thirty-six-year-old Tokyo resident Keiko Furukura. Keiko has never fit in, neither in her family, nor in school, but when at the age of eighteen she begins working at the Hiiromachi branch of "Smile Mart," she finds peace and purpose in her life. A brilliant depiction of an unusual psyche and a world hidden from view, Convenience Store Woman is an ironic and sharp-eyed look at contemporary work culture and the pressures to conform, as well as a charming and completely fresh portrait of an unforgettable heroine. Also available in Spanish: La Dependienta and in French: La fille de la supérette.
Deacon King Kong by James McBride 
Thursday, May 20, 2021
In September 1969, a fumbling, cranky old church deacon known as Sportcoat shuffles into the courtyard of the Cause Houses housing project in south Brooklyn, pulls a .38 from his pocket, and in front of everybody shoots the project's drug dealer at point-blank range.
As the story deepens, it becomes clear that the lives of the neighborhood's residents–caught in the tumultuous swirl of 1960s New York–overlap in unexpected ways.
Told with insight and wit, Deacon King Kong demonstrates that love and faith live in all of us.
Space Invaders by Nona Fernández 
Thursday, March 11, 2021
Longlisted for the National Book Award for Translated Literature
A dreamlike evocation of a generation that grew up in the shadow of a dictatorship in 1980s Chile. Space Invaders is the story of a group of childhood friends who, in adulthood, are preoccupied by uneasy memories and visions of their classmate Estrella Gonzalez Jepsen. Growing up, these friends–from her pen pal, Maldonado, to her crush, Riquelme–were old enough to sense the danger and tension that surrounded them, but were powerless in the face of it.
Juliet Takes a Breath by Gabby Rivera
Thursday, January 21, 2021
Juliet Milagros Palante, a 19-year-old Puerto Rican college student from the Bronx, comes out to her family the night before flying to Portland, Oregon, to intern with her favorite feminist writer–what's sure to be a life-changing experience.
In a summer bursting with queer brown dance parties, a sexy fling with a motorcycling librarian, and intense explorations of race and identity, Juliet learns what it means to come out–to the world, to her family, to herself.
Dance on the Volcano by Marie Vieux-Chauvet 
Thursday October 22, 2020
Set in late-18th century Haiti, Dance on the Volcano follows the extraordinary career of Minette, who uses her prodigious voice to cross racial barriers. Praised but unpaid, applauded but shut out, Minette develops a political and racial conscience that won't rest as long as slavery still exists on the island.
Born in Port-au-Prince in 1916, Marie Vieux-Chauvet is widely considered one of the greatest writers of the francophone Caribbean.
Illustrator Visit: Ingrid Godon
Monday, May 4
Grade: 1-5
As a child in her native Belgium, Ingrid Godon always loved to draw. Now, as a professional artist and illustrator, she works with well-known publishers around the world. I Wish juxtaposes sensitive illustrations by Godon, based on old-fashioned portrait photography, with short texts from the writer Toon Tellegren.
This event included a hands-on art activity.
Illustrator Visit: Ana Aranda
Wednesday, April 22
Grade: PreK-5
Ana Aranda is an artist and illustrator originally from Mexico who studied illustration in France and the U.S. and currently lives in California. Among other books, Ana illustrated the bilingual title Our Celebración!  and the hilarious The Chupacabra Ate the Candelabra.
This event consisted of mini-workshops with an interactive art activity, first in French at 3:30 pm and then in Spanish at 4 pm. 
Author Visit: Susan Robeson
Tuesday, April 21
Grade: 5
Susan Robeson is an author as well as a film and television producer. She is also the granddaughter of singer and activist Paul Robeson. Grandpa Stops A War, her first picture book for young readers, tells the story of Paul Robeson's peace activism during the Spanish Civil War.
Mystery Reader Series
Grade: PreK – 5
The Spring 2020 Mystery Reader series featured guest stars from the ISB community reading stories of their own choosing in Spanish, French, and English!
Clue #1: The reader loves baguettes. Clue #2 The reader misses ISB. Clue #3: The reader is passionate about Greek Mythology. Who could it be?
Mystery Reader #1, in French: Thursday, April 16, 2020, at 4 pm.
Can you guess the identity of our second Mystery Reader? Clue #1: The reader has a history in comedy. Clue #2: Some people consider the reader to be a goddess. Clue #3: The reader is the mother of an ISB 2019 graduate.
Mystery Reader #2, in Spanish: Thursday, April 23, 2020, at 4 pm.
Can you guess the identity of our third Mystery Reader? Clue #1: This person pops into all the LS classes, Clue #2: This person loves small heels, Clue #3: This person likes to help children solve problems.
Mystery Reader #3, in French: Wednesday, April 29, 2020, at 3:30 pm.
Can you guess the identity of these special guest readers? Clue #1: They both used to work at ISB, Clue #2: They are working together again at a school in the desert, Clue #3: One of them is fluent in Spanish, the other is fluent in French.
Special Morning Mystery Readers, Spanish/English bilingual: Friday, May 1, 2020, at 9:00 am.
Clue #1: This Mystery Reader does special work with kids, Clue #2: This person has A LOT of toys in their office, Clue #3: This person is a recess duty regular.
Mystery Reader #4, in English: Tuesday, May 5, 2020, at 3:30 pm.
Clue #1: This person teaches mostly on the first floor. Clue #2: Their name starts with the letter R. Clue #3: They are from a Spanish speaking country in Europe.
Mystery Reader #5, in Spanish: Tuesday, May 12, 2020, at 4:00 pm.
Clue #1: This Mystery Reader is French, Clue #2: They love the circus, yoga and puppets, Clue #3: They love to work with kids with Brooklyn Beanstalk.
Mystery Reader #6, in French: Thursday, May 14, 2020, at 4:00 pm.
Clue #1: You see this person on days that you don't feel well, Clue #2: This person usually wears glasses, Clue #3: This person likes to collect band-aids.
Mystery Reader #7, in English: Wednesday, May 20, 2020, at 4:00 pm.
Clue #1: This person is an ISB parent who also works at ISB; Clue #2: This person has been at ISB since 2005; Clue #3: This person loves plants and is often found watering the 1st-floor plants.
Mystery Reader #8, in Spanish: Thursday, May 28, 2020, at 4:00 pm.
Clue #1: This person can speak all 3 ISB languages: French, Spanish, and English; Clue #2: This person is an artist as well as a teacher; Clue #3: This person has a shadow puppet theater – and will use it for storytime!
Mystery Reader #9, Thursday, June 4 at 4:00 p.m.
Clue #1: Students often comment on this person's zipper lanyard; Clue #2: This person is one of the last to leave ISB each day; Clue #3: This person doesn't speak French or Spanish, but does speak Russian, Italian, and some Azerbaijani.
Mystery Reader #10 (in English) Thursday, June 11 at 4:00 pm.
Storyteller Visit: Antonio Rocha
Wednesday, April 15
Grade: PreK – 5
Antonio Rocha is an acclaimed storyteller and storytelling coach. He has twice presented as a TEDx speaker. He also incorporates mime into his performances and has trained extensively in that capacity, including with Marcel Marceau.
Originally from Brazil, Mr. Rocha is a longtime resident of Maine. He tells tales from all over the world and his culturally diverse performances feature a range of themes, from ecology to respect to conflict resolution.
Student Book Club
A group of 5th Graders met every Thursday from January 30th to March 12th.
The book for discussion:
Same Sun Here by Silas House and Neela Vaswani.
Project Cicero Book Drive
In March 2020 the ISB community donated 26 boxes of new and gently used books, preschool to high school level, to Project Cicero. Project Cicero donations benefit kids in under-resourced New York City schools who need books in their classrooms.
Books Through Bars Book Drive
In March 2020, the ISB community donated 5 boxes of gently used paperbacks to Books Through Bars to be given to people who are incarcerated.
Author Visit: Carolyn Mackler
Wednesday, February 12, 2020
Grade: 4
Carolyn Mackler's latest middle-grade novel, Not If I Can Help It, has received starred reviews from Kirkus and School Library Journal and a glowing review in The New York Times. The story ties in perfectly with our 4th grade's "Human body" unit. She is the acclaimed author of several YA novels and the middle-grade novel, Best Friend Next Door. Carolyn's award-winning books have appeared on bestseller lists and been translated into more than twenty-five languages.
Speculative Fiction Workshop with Diana Nucera
Participants received a crash course in the basics of what makes up AI. They created a collaborative speculative story exploring the forms AI takes today and depicting a future of technology that is equitable and inspiring. The project resists narratives of dystopian futures by using popular education, design and storytelling to lay the groundwork for creative imaginings.
Learners walked away with a greater understanding of AI in our everyday lives and the agency they have in shaping the future of technology. 
Date: Wednesday, January 29 2020
Time: 6-8pm
Who: Parents and caregivers, teachers and students in grades 5 – 8.
Location: Brooklyn Heights Montessori School, 185 Court St, in the Firehouse
Diana Nucera, Technology and Media Educator
Author/Illustrator Visit: Chen Jiang Hong
Friday, January 17, 2020
Grade: 3
Chen Jiang Hong was born in Tianjin, China, where he studied fine art at the School of Arts before completing his postgraduate education at the China Central Academy of Fine Arts in Beijing. After graduating, he moved to Paris where he studied at the École des Beaux-Arts and began his career as an artist. His artwork has been exhibited around the world, notably at the library gallery at the Louvre, at the Centre Pompidou, and at Versailles. His work is in the permanent collection of the Snite Museum at the University of Notre Dame. He illustrated 22 books and wrote 12 of them, combining traditional techniques -such as Chinese ink painting on rice or silk paper- with a modern conception of storytelling and mixing Chinese legends, culture, history and universal emotions and questionings. – from Cultural Services, French Embassy in the United States
"Chen's expressive brush paintings shift deftly between fearsome and warm, conveying the tigress's inner conflict using body language and expressions without anthropomorphizing her. Readers will recognize these characteristics and conflicts within themselves and realize that only bridges of compassion will truly build lasting peace. This richly illustrated tale is both emotionally compelling and thought-provoking, and its timely message of understanding and compassion will resonate with readers of all ages."
—Kirkus Reviews
Mosaic Design Contest
The ISB Library won a Visionary grant from the Association of Independent School Librarians for a Mosaic Project for the Learning Commons. The purpose of this mosaic is to direct people to the library, express the love of the library and literacy, and create something beautiful. Students in grades 3-8 submitted design plans for consideration. Students then had the chance to participate in painting tiles, breaking tiles, and assembling the winning design.
Illustrator/Author Visit: Cynthia Alonso
Tuesday, November 12
Grades: 1-2

Cynthia Alonso is an illustrator and graphic designer originally from Buenos Aires, Argentina and currently living in Berlin. Her illustration work has been included in the Society of Illustrators' Annual Exhibition, among others, and was shortlisted for the NAMI CONCOURS in 2019. In addition to working on children's books she also does lettering, animation, surface design, and editorial illustration.
Cynthia is the creator of The Aquarium, a dreamy wordless picture book about a girl who tries to transform her home into a habitat for a beautiful orange fish. It received a starred review from School Library Journal. El Raton de Biblioteca, known in English as The Reader was written by Luciana De Luca and illustrated by Cynthia Alonso. It follows a girl who is lucky to be a passionate reader surrounded by books. Alonso's vivid, color-soaked illustrations bring the young protagonist's literary explorations to life.
Author Visit:

Kyle Lukoff
Wednesday, November 6
Grades: Pre-K4 and Kindergarten
Kyle Lukoff is an author and school librarian who writes about transgender kids, poetry, and queer lives. In addition to writing and librarianship, he also participates in sensitivity readings and presents across the country about the importance of children's and youth literature.
Kyle's book When Aidan Became a Brother is a heartwarming story about a transgender child whose parents are expecting a new baby. It received starred reviews from a variety of publications like Kirkus and School Library Journal. A Storytelling of Ravens is a playful book illustrating some esoteric collective nouns, a nuisance of cats and a smack of jellyfish among them. The Max and Friends series follows the experiences of a trans child. Forthcoming books include Explosion at the Poem Factory.
Multilingual Bookfair, Nov. 5th, 2019:
Multicultural Book Club Meeting
Wednesday, October 16, 2019, 8:30am-9:30am
in the ISB Learning Commons
Thursday, January 16, 2020, evening
at a Private Home.
Women's Work: A Reckoning with Work and Home by Megan K. Stack
Another Country by James Baldwin
Tuesday, May 19, 2020, Evening
Via Zoom
Whatchu' Know About Data?
Wednesday, October 2, 2019, 6:00pm sharp-8:00pm
in the ISB Gym
Grades: 5-8, parents and teachers
What: Digital Citizenship, Ethics, Data, AI, & the Future workshops
"Whachu' Know About Data?" (from Our Data Bodies) was the first of a two-part workshop series exploring our understanding of how data impacts our daily life. Together, through interactive activities and discussion, participants opened up the conversation on what data is, the types we encounter, how we share it, and why it matters not only to ourselves but the greater community. 
.
Author Visit: Scholastique Mukasonga
Monday, September 23, 2019, 8:30-9:30am
in the ISB Gym
Grades: 6-8
Born in Rwanda in 1956, Scholastique Mukasonga experienced from childhood the violence and humiliation of the ethnic conflicts that shook her country. In 1960, her family was displaced to the polluted and under-developed Bugesera district of Rwanda. Mukasonga was later forced to flee to Burundi. She settled in France in 1992, only two years before the brutal genocide of the Tutsi swept through Rwanda. In the aftermath, Mukasonga learned that thirty-seven of her family members had been massacred. Her first novel, Our Lady of the Nile, won the 2014 French Voices Award and was shortlisted for the 2016 International Dublin Literary award. In 2017 her memoir Cockroaches was a finalist for the LA Times Christopher Isherwood Prize for Autobiographical Prose.
ISB parent, writer and curator, Omar Berrada translated. This event was held in the gym.
Zine Mania! Workshops 2019
.An after-school workshop series for 4th – 8th graders about zines and zine making led by a diverse group of artists and educators.
Alison Wilgus – Monday, February 4th – Collage Comics
Alison Wilgus is a Brooklyn-based writer, editor, and cartoonist. She has worked for Cartoon Network as colorist and staff writer, published two nonfiction graphic novels. She currently co-hosts a podcast about comics publishing called "Graphic Novel TK" with Gina Gagliano.
Aatmaja Pandya – Wednesday, February 27th – Half-letter books
Aatmaja Pandya is a cartoonist and illustrator from New York. She graduated from the School of Visual Arts in 2014 with a BFA Illustration degree. Her current project is Travelogue, a fantasy "diary" comic with a focus on worldbuilding. She likes drawing comics about wizards and video games and surly teens.
Elisa Hevia & Hermann Mejia – Wednesday, April 10th – Mixed Media Zines
Hermann Mejía is a Brooklyn based visual artist born in Caracas. He was recently featured by the Huffington Post as one of 15 famous Venezuelan artists its readers "should know about". Before being published and showing work in international galleries, Hermann was part of the street art movement. His distinctive tags and murals decorate street corners and main thoroughfares in Caracas.
Elisa Hevia, Hermman's wife, is a talented mixed media artist and beloved Spanish Nursery teacher at ISB.
Christina Long – Monday, April 22nd – Animated Zines
Christina Long, MFA, has been the Creative Director of #Blkgrlswurld ZINE, a small press that celebrates and documents Women of Color who participate in heavy music genres like Metalcore, Hardcore, Punk and Mathcore. #Blkgrlswurld Zine have been collected by libraries at the Metropolitan Museum of Art, the Museum of Modern Art P.S. 1, the Schomburg Center for Research On Black Culture, The Barnard Zine Library and Wasted Ink Zine Distro.
Monday, May 13th
As a composer, multi-instrumentalist, and writer, Michael Hearst takes his fascination with extremely specific themes together with his desire to learn as much as he can about almost everything and creates unique books, lyrics, and soundtracks that appeal to children and adults alike. His most recent project is a three-part book series, each book geared toward a different large theme: Curious Constructions, Unusual Creatures, and Extraordinary People.
Hearst has performed and given lectures and workshops at universities, museums, and cultural centers around the world. He has toured with The Magnetic Fields, performed with The Kronos Quartet at Carnegie Hall, and has appeared on such shows as NPR's Fresh Air, A+E's Breakfast With The Arts, and NBC's The Today Show. While best known for his solo albums Hearst also a founding member of the band One Ring Zero, whose most recent compilation is The Recipe Project, in which the band has taken recipes from today's top chefs (Mario Batali, Tom Colicchio, David Chang, etc.), set them to music, and sing them word for word.
Thursday, April 18th 2019
Jorge is an author, musician, and architect born in Córdoba, Argentina and living in Mexico. Together with talented illustrators from all over the world, he has created a profound and sensitive body of work that has received numerous awards and distinctions, including a New York Times Best Illustrated Children's Book award, the ALIJA Poetry Prize for Children, and five Astrid Lindgren Memorial Award nominations. He has published more than 40 books translated into many languages and 8 CDs. Check him out on Facebook, Youtube, Bandcamp, Spotify, and at www.jorgelujan.net! This multilingual event was set in collaboration with Enchanted Lion Books and was attended by 3rd and 4th Graders.
.
.
.
Thursday, March 14th 2019
Born in Bourgogne in 1970 and currently living in Paris, Marc is known for his bestselling children's series Around the World with Mouk as well as his monthly Ariol comic strip in J'aime lire, a magazine for young readers. Both series have been adapted into popular animated TV shows. He has also created several popular puzzles for children.
Several of his works have been translated into English and published in the United States, including Around the World with Mouk, The Day No One was Angry, and Ecology and the Environment: Step-by-Step.   Most recently he illustrated the book Dumpster Dog, written by Colas Gutman and translated from the French by Allison Charette. Dumpster Dog will be published shortly by Enchanted Lion.

Book Drives
Monday, March, 4th – Thursday, March 7th, 2019

ISB's Middle School student book club, the Booklets, spearheaded a Book Drive for Project Cicero and Books through Bars from March 5th through the morning of March 9th, 2019.
.
Project Cicero is an annual book drive whose mission is to supply under-resourced public schools, homeless shelters, juvenile detention centers, and other public community centers in the NYC area with books. These books are collected through generous donations by communities like ours!
Books Through Bars is an organization that collects adult paperback books for people incarcerated in jails around the country. Men and women in our jails have very little access to books. Inmates are not allowed to use the internet and rarely have access to computers. This is why providing them with books is a very important thing to do.
Heroes, Gods & Quests: An ISB Odyssey
Friday, February 8th, 2019 from 6–10pm
.
On Friday, February 8th, 2019 the ISB Library hosted a one-of-a-kind, magical evening exploring the world of Greek Mythology exclusively for 4th Graders!
.
The Librarians, the Booklets, parent volunteers, teachers, and fantastic guest artists collaborated to create a magical Greek Mythology themed event in the library and beyond. This special evening immersed the students into the world of Greek Mythology through performances, a workshop with George O'Connor, theater, crafting, storytelling, games and a magnificent Greek feast in our transformed spaces. Wreath crowns were made, togas were worn, poetry was recited, and Gods and Heroes made appearances!
.
.
.
January 14th, 2019
.
Gabrielle Balkan, author of Book of Bones: 10 Record-Breaking Animals, 50 Cities of the U.S.A.: Explore America's Cities with 50 Fact-filled Maps, The 50 States: Fun Facts: Celebrate the People, Places and Food of the U.S.A! among other gorgeous and informative map and activity books came to speak to 3rd and 4th Graders this January. Gabrielle, a local Brooklyn resident, has been writing and editing books for young readers for over 15 years.
December 11, 2018
The ISB Library hosted Caldecott Honor-winning children's book author and illustrator Bryan Collier for 1st and 2nd Graders.  Bryan is the recipient of the Coretta Scott King award which recognizes outstanding books for young adults and children by African American authors and illustrators that reflect the African American experience, as well as the Ezra Jack Keats New Illustrator Award for Uptown, the first book he both wrote and illustrated. He has collaborated with a number of notable authors including Langston Hughes, Mo Willems, Nikki Grimes, and more. 
Bryan has created art for many award-winning children's books, including his master achievements, Rosa, Martin's Big Words: The Life of Dr. Martin Luther King, Jr., Freedom River, and John's Secret Dreams: The Life of John Lennon. Most recently Bryan has illustrated The 5 O'Clock Band, a companion to the award-winning 2017 book Trombone Shorty.
.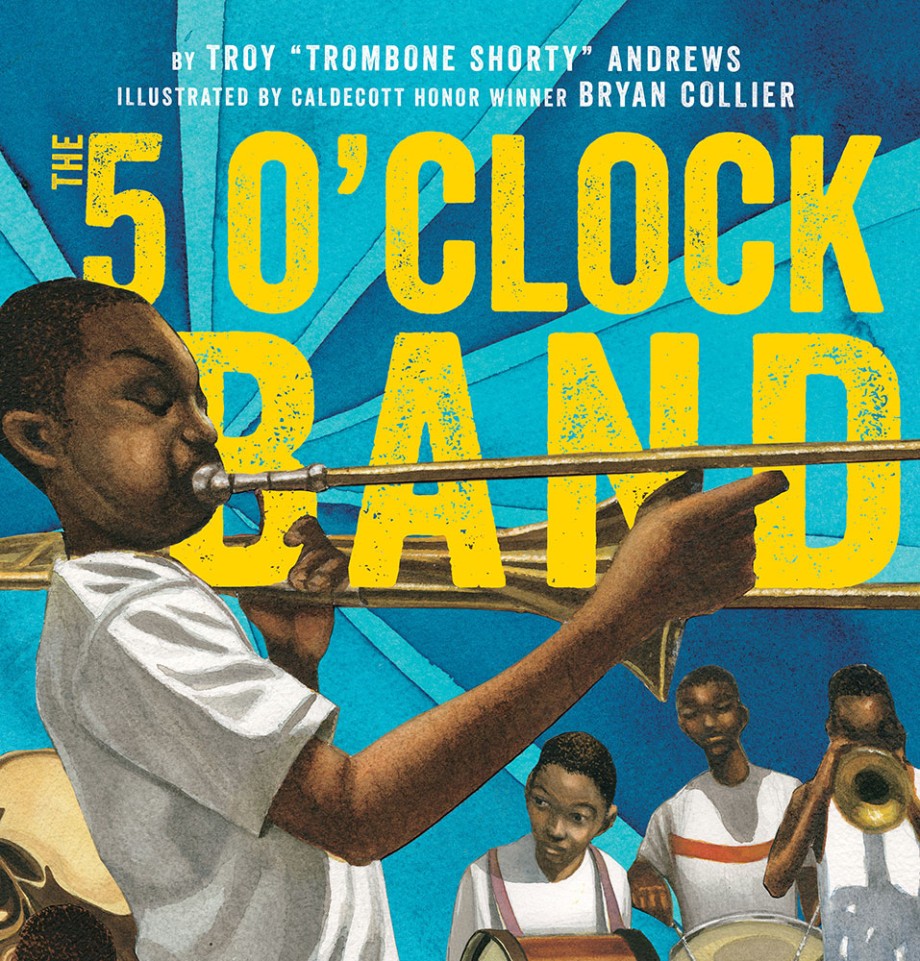 .
.
Illustrator Visit: Violeta Lópiz and Valerio Vidali
November 16, 2018
.
The New York Times celebrated illustrators of The Forest by Riccardo Bozzi came to ISB to speak (in English and Spanish) to our Kindergarten students about their gorgeous, critically acclaimed work. 
.
"Like a fairy-tale walk in the woods, "The Forest" is a thrilling visual excursion into uncharted territory featuring elaborate die-cuts, gatefolds and embossed images created by two artists from Italy and Spain." -L.M. NYTimes
.
.
ISB Multilingual Book Fair
Tuesday, November 6th, 8am-4pm
.
.
On Monday, November 5th, from 6:00pm-7:30pm, ISB is hosted its 2nd Annual Book Fair Preview Evening. ISB parents, staff, and alumni parents were invited to enjoy wine, cheese, and conversation while perusing the bounty of shiny new books set to debut at the 14th Annual Multilingual Book Fair.
.
The Preview Evening featured a presentation by ISB parent and writer/translator/curator Violaine Huisman on her novel Fugitive parce que reine, as well as musical stylings by ISB parent and award-winning cellist Jeffrey Zeigler.
.
Past 2018-2019 Multicultural Book Club Meetings
Multicultural Book Club 2018 – 2019
Library Committee and Diversity Committee are delighted to announce our book club for parents and staff. Contact the librarycommittee@isbrooklyn.org for more information.

May 15 (evening)
.
.
March 13
9:30 – 10:30am in the ISB Library
Jan 24 (evening)
March [Trilogy] by John Lewis, Andrew Aydin, Nate Powell
This special book club meeting took place at 6:30 pm on January 24th in the gym at ISB. The meeting was organized in small student lead discussion groups and was open to students in grades 5-8 and their parents, older siblings, teachers, and staff. The trilogy is available at the ISB school library, public libraries, and in the middle school classrooms.
.
October 23
The Book of Emma Reyes: A Memoir by Emma Reyes
.
Matteo Farinella combines scientific expertise with a life-long passion for drawing, educational comics, illustrations and animations to make science more clear and accessible. He is the author of Neurocomic (2013), Cervellopoli (2017) and The Senses (2017). His illustrations won the NSF Science Visualization Challenge (2015), and have been featured in exhibitions such as the Society of Illustrators (2015) and STEAM Within the Panels at the AAAS Art gallery (2017). In 2016 Matteo joined Columbia University as a Presidential Scholar in Society and Neuroscience, where he investigates the role of 'visual narratives' in science communication. Working with science journalists, educators and cognitive neuroscientists he aims to understand how these tools may affect the public perception of science and increase scientific literacy. If you want to know more about this project please visit cartoonscience.org
.
.
.
Zine Mania! Workshops 2018
.
An after-school workshop series for 4th – 8th graders about zines and zine-making led by a diverse group of artists and educators.
.
.
Thursday, April 5th – Leigh Hurwitz: An Introduction to Zines
School Outreach Librarian with the Brooklyn Public Library and founder of Genderful! A space for kids ages 6-12 and their caregivers to explore gender through art and creativity.
.
Tuesday, April 17th – Sara Varon: Accordion Zines
Sara Varon is a printmaker, illustrator and author of beloved graphic novels including Robot Dreams, Chicken and Cat, and Odd Duck.
.
Wednesday, May 2nd – Eliseo Rivera:  Photo Collage Zines
Eliseo Rivera is an artist, tech integrator and photography teacher at Brooklyn Heights Montessori.
.
Thursday, May 10th – Ayde Rayas: Zine Making With Students from Cooke Academy
Ayde Rayas is Licensed Creative Art Therapist and art educator at Cooke Academy High School for students with special needs.
.
Tuesday, May 15th – Esther K. Smith: Book making // Zine Construction
Esther K. Smith is the author and designer of HOW TO MAKE BOOKS, Making Books with Kids, and 4 other book arts book. Artistic Director of Purgatory Pie Press, one of the longest running artist/presses she hand-makes limited editions and artist books in NYC, collaborating with the Press's founder and letterpress printer Dikko Faust, and other artists and writers.
.
Wednesday, May 30th – Elvis Bakaitis: Biographies // Autobiographies
Elvis Bakaitis is a librarian, cartoonist, author of many zines. They are the co-founder of the NYC Feminist Zinefest and Coordinator at the Lesbian Herstory Archives.
.
.
Multicultural Book Club 2017-2018
ISB's Multicultural Book Club kicked the 2017-18 school year off with a discussion of The Reluctant Fundamentalist by Mohsin Hamid on Tuesday, October 23 in the Learning Commons.
.
Monday, December 11 – PM – Private home
The New Jim Crow: Mass Incarceration in the Age of Colorblindness, by Michelle Alexander
.
Tuesday, February 13,  8:30-9:30 am – Learning Commons
The Underground Railroad by Colson Whitehead
.
Monday, April 16th, 6:00-8:00pm – Private home
Temporary People by Deepak Unnikrishnan
.
Tuesday, May 22, 8:30-9:30am – Learning Commons
The Argonauts by Maggie Nelson
.
Drag Queen Story Hour
.
The International School of Brooklyn had the pleasure of hosting Drag Queen Story Hour for Nursery, Pre-K, Kindergarten, First Grade, Second and Third Grade classes on May 7, 2018.
.
Drag Queen Story Hour began in San Francisco in 2015, and over the next two years, became a popular event at libraries, schools and community centers throughout New York City as well. The School hosted Angel Elektra, a drag queen who was trained by librarians to read relevant picture books and lead crafts that celebrate all forms of self-expression.
.
They have received tremendously positive press, including this write-up in the New York Times. 
.
Author Visit: 

David J. Smith

On Thursday, April 19th, as part of Culture Week, the award winning author David J. Smith presented to the 2nd, 3rd and 4th grades. Smith has been teaching middle and high school English, geography and social studies for over 25 years around the world. He is the author of the following books:

.

If– : a mind-bending new way of looking at big ideas and numbers

Presents and illustrates a way to scale down concepts, including space, time, inventions, resources, humanity, and more.

.

Breaks down the population of the world into a collection of one hundred representative people and describes what one would find in this global village, covering languages, ages, religions, food, air and water, schooling, and possessions, accompanied by vivid color illustrations.

.

This Child, Every Child: a book about the world's children

Looks at how children live in countries around the world, discusses whether their basic needs for clean air and water, adequate food, health care, and education are being met, and shares stories of individual children.

.
.
.
Author Visit: Emma Otheguy
ISB's library was honored to host a rising star in the world of Children's Literature, Cuban-American writer and historian Emma Otheguy. Students were treated to her "Research for Kids" presentation, delivered in English for French students, and for Spanish classes, in their target language. Critics are hailing her debut book, Martí's Song for Freedom (Martí y sus versos por la libertad), as a "poignant tribute to one of Latin America's most important historical figures." In supple, bilingual verse, Otheguy chronicles the life of revered poet and revolutionary José Martí, who kindled the fight for Cuban independence using the power of the pen. Martí's words remain strikingly relevant today, and his "crusade for justice" is sure to resonate with ISB's budding political theorists.
.
.
Emma Otheguy, a New York native whose parents emigrated from Cuba, is a former elementary school Spanish teacher and current PhD candidate in History at New York University, focusing on Spain and colonial Latin America. Martí has garnered numerous accolades, having been named a Best Book of the Year by Kirkus Reviews, School Library Journal, and the New York Public Library.
.
Movie view: Screenagers
On October 24, 2017, The International School of Brooklyn collaborated with Brooklyn Heights Montessori School to screen Delaney Ruston's award-winning documentary, "Screenagers" followed by small group discussions with students and parents.
.
Fun fact: ISB parent Paul Brill composed the music for the film!
.
Do you ever wonder how screen time affects your child's development? How does social media affect our relationships? Watching this film will not give us all of the answers, but it will open up the conversation. It probes into the corners of family life, starting with Ruston's family, and depicts messy struggles over social media, video games, academics, and internet addiction. Through surprising insights from authors and brain, scientists solutions emerge on how we can empower kids to best navigate the digital world.
.
.
ISB Book Fair 2017
Tuesday, November 7, 2017
ISB gym; 192 Luquer Street, Brooklyn, NY 11231 Open to the public
.
8:00am – 4:00pm, Book Fair!
The 2017 ISB Book took place on Tuesday, November 7, and featured hundreds and hundreds of authentic French and Spanish books for all ages, as well as a curated selection of English titles and multilingual magazine subscriptions. The 2017 vendors were: La Librairie des Enfants, Chau Chau Luna, Stories Bookshop & Storytelling lab, L'ecole des Loisirs, and Bayard/Milan. Visitors young and old enjoyed story-time reading with middle school students in our pop-up Book Nook. In addition to books, ISB gear, including a new ISB library tote bag was available for purchase.
The day also included a book signing with writer/ISB parent Florence Mars and illustrator Pauline Leveque for their new book, "Say Bonjour to the Lady." A special thanks to Pauline for designing our flyer!
.
Author/illustrator Jacques Goldstyn
On Friday, September 15th, 2017, Jacques Goldstyn, Canadian author, illustrator, and geologist extraordinaire mesmerized the 1st grade with his stories and drawing demonstrations in the learning commons. Thanks to the local publishing house, Enchanted Lion, Jacques shared his books, "Bertolt" and the wordless "Letters to a Prisoner." He showed the students his tools: pencil colors, markers, pens, and a watercolor kit as well as his sketchbook. Students has the opportunity to ask thoughtful questions such as, "Who are they sending the letters to?" "Where are the bees in winter?" and "How do you make a book cover?"
.
.
Here are some reviews about the book:
.
.
Author/illustrator Sandrine Revel with live music from Hanyi Meng
On Monday May, 8th the French author and illustrator, Sandrine Revel, who published a graphic biography, "Glenn Gould" gave a live drawing performance. Hanyi Meng performed Gould's repertoire on piano while Sandrine drew. Students in Grades 4 – 8  participated and the event from 9 am – 9:50 in the gym.
.
About Sandrine Revel:
Sandrine Revel is a prolific French creator of graphic novels. In 2001, she won an award for her work for young readers at the prestigious  Angoulême International Comics Festival. She has published more than ten graphic novels in France as well as a successful line of Children's comics.  Glenn Gould won her the French Artémisia award, which recognizes female comics creators.
.
About the book, "Glenn Gould":
The biography seeks to understand the eccentric personality behind the persona. Who is the mysterious Glenn Gould? Why did he abruptly end his career as a performing musician?  Why did he become one of Glenn Gould was a Canadian pianist, a child genius who became a worldwide superstar of classical music remembered for, among others, his almost revolutionary interpretations of Bach. This graphic novel the very first of his peers to disappear from the public eye like J.D. Salinger?  Sandrine Revel delves into the life of Gould with hand-painted illustrations and the viewpoint of an adoring fan. 2017 marks a number of important anniversaries for Gould: the 85th of his birth and 35th of his death, but also the 60th of his legendary tour of Russia, a first for a Western artist, and of his debuts with the world's leading orchestras.
.
About Hanyi Meng:
Born in Tianjin, China, Hanyi Meng began her piano studies when she was four. She earned her first international prize at the 6th Asian Youth Music Competition in 2007. A virtuosic pianist with a unique cultural background, Meng is currently exploring the works influenced by traditional Chinese music in Western music genres. She is interested in the intersection of the cultural differences. Meng is currently pursuing her master's degree at NYU Steinhart with Artist Faculty Alexander
Kobrin. She is the development director at the French-American Piano Society, a non-profit arts organization prompts the cultural exchange between pianist from France and the United States.
This event is made possible by the Cultural Services of the French Embassy and the French-American Piano Society
.
.
Literacy Week
.
.
ISB's Literacy Week is a celebration that aims to highlight the importance of literacy in our lives and education.
.
ISB Multilingual Book Fair 2016
.
Literacy Week kicked off with the 12th annual Multilingual Book Fair. Book Culture, Bayard-Milan, and l'école des Loisirs/Max Book Club supplied hundreds of high-quality multicultural books, magazines, and games for all ages in French, Spanish, and English. Tables were filled with colorful covers and intriguing titles in a variety of genres! It was delightful to see the enthusiasm on people's faces as they perused the selection. Students cozied up in the "Book Nook" to read, and Middle School student volunteers read aloud to younger students
 .
ISB Workshop: "We Need Diverse Books: The Importance of Equal Representation in Children's Books Panel Discussion with Authors and illustrators Selina Alko and Sean Qualls."
.
.
On Friday, November 11th, ISB parents and staff, as well as local school librarians, teachers, and neighbors, gathered for the culminating event of ISB's Literacy Week: a workshop focused on the need for diversity and equal representation in children's literature. This workshop addressed how we, as parents and educators, can use children's books to prepare our children for a more global society and foster curiosity, empathy and global citizenship.
.
In this workshop, Jill Eisenberg, Senior Literacy Specialist from Lee & Low Books, the largest multicultural children's book publisher in the country, gave an informative presentation and expertly moderated a panel with Authors/Illustrators Selina Alko & Sean Qualls. Sean, Selina, and Lee & Low are deeply committed to promoting inclusion and diversity. They discussed the lack diversity in children's literature today and the work that they are currently doing in this field. The panelists then opened the floor to questions from the audience.
.
Artist/Illustrator Visit: Hervé Tullet
On September 2016, ISB welcomed internationally renowned artist, illustrator, and writer Hervé Tullet. He led a workshop with our Pre-K through 5th Grade students and kicked off the school year with creativity and collaboration. ISB has many of his more than 30 titles in the Library. Learn more about him by visiting his website. Check out this video of the event by Caleb Cooks:
.
Herve Tullet workshop at ISB from KIDKLASS Enrichment Concierge on Vimeo.
.
Author Visit: Magali Le Huche
French Author/Illustrator Magali Le Huche visited the French Pre-K, 1st Grade, and 2nd Grade classes. Magali read aloud from her book series about Pascal the platypus.
.
After the read aloud, the students learned how to draw Pascal themselves.
.
Video: What are you going to wear Pascal?
.
Author Visit: Beatrice Alemagna
In October 2015, Beatrice Alemagna read to the 1st, 2nd and 3rd Grades in French. She is the author of many beautiful books such as "Le merveilleux dodu velu petit,", "Che cos'è un bambino?" and many more. She's won many awards such as the Mildred L. Batchelder Award, Astrid Lindgren Memorial Award, Bologna Ragazzi Award honor, among others.
Read more about her here: beatricealemagna.com/
.
Author Visit: Adam Gidwitz
In January 2015, we hosted Adam Gidwitz for the 3rd, 4th, 5th and 6th Grades. Adam Gidwitz is the author of the "A Tale Dark and Grimm trilogy", which was named a New York Times "Editor's Choice", a Publishers Weekly "Best Children's Book of the Year", a School Library Journal "Best Children's Book of the Year", and an ALA "Notable Book".
Read about the visit: isbrooklyn.org/adam-gidwitz-visits-isb/
Check out the book trailer to get a taste of what his books are all about:
.
.
Author/Illustrator Visit: George O'Connor
In February 2015, George O'Connor visited the 6th, 7th, and 8th Grades. George O'Connor is the author and illustrator of the Olympians graphic novel series. In OLYMPIANS, author & illustrator George O'Connor draws from primary documents to reconstruct and retell classic Greek myths. But these stories aren't sedate, scholarly works. They're action-packed, fast-paced, high-drama adventures, with monsters, romance, and not a few huge explosions. O'Connor's vibrant, kinetic art brings ancient tales to undeniable life, in a perfect fusion of super-hero aesthetics and ancient Greek mythology.
Read more about the series on his website: olympiansrule.com
.
Author Visit: Mitali Perkins
During Mitali's workshop, students learn about the author's Bengali heritage as featured in her novel Rickshaw Girl, and how the lives of girls in Bangladesh are changing for the better. Her multicultural presentation was multi-sensory, entertaining, and enlightening. Students were transported to a Bengali marketplace as they tried on traditional clothing and acted out a scene where they bartered with each other over the price of bananas.
Mitali Perkins is the author of nine books for children and teens, including Rickshaw Girl, Tiger Boy, and Monsoon Summer. Born in India, her family moved around the world before immigrating to the United States when she was a little girl. Follow Mitali's blog here.
.
NEWS UPDATE January 21, 2022
NEWS UPDATE December 10, 2021
One of my favorite activities in the winter months is curling up under a blanket and reading with my kids. But the past couple years, I found myself reading less with my oldest child who is now in 6th Grade. At first, I celebrated this independence; I was proud, seeing the familiar pull of literature's tug take hold. Soon he was devouring an entire series, and now he's in the thrall of The Keeper of Lost Cities—another epic tale currently running nine volumes. Sometimes he asks me to read to him, but it's hard to truly enjoy these books when I'm joining him seven volumes in and unfamiliar with the characters and the plot twists. I miss the excitement of reading something new and really good together.
NEWS UPDATE January 29, 2021
Throughout the year in their Individuals and Societies class, 8th Graders are examining the history of the United States from the "discovery" of America by Christopher Colombus through the Civil Rights Movement. Individuals and Societies Teacher Guillaume Roper-Sirvent and Librarians Maria Falgoust and Eli Hetko invited Dr. Debbie Reese, a scholar, and educator from the Nambé Owingeh nation, to come and speak with the entire 8th Grade to deepen students' awareness of how Native Americans are way too often not taken into consideration in most historical, as well as fictional, books.
VIEW ALL NEWS